Today there are many possibilities to buy bitcoins and altcoins. But each of these options is not adapted to everyone. This guide will allow you to choose among these option which one i the best for you.
First a little terminological clarification : when we talk about altcoin we are actually referring to all the cryptocurrencies other than bitcoin. There are around 700 altcoins at the moment and their number is growing fast. If you want to know more about altcoins, you ca have a look at this article. Also note that the term « cryptocurrency » generally covers bitcoins and altcoins.
You have basically three main ways to buy sell cryptocurrencies :
Through a broker
Trough a peer to peer platform
Through an exchange
Before we describe in detail each of these options, it is important that you ask yourself which type of « cryptoinvestor » you would like to be. Do you want to buy only bitcoins or are you also interested in altcoins ? Do you want to do day trading and speculate on the price or simply keep the cryptocurrencies as a long term investment ? As you will see, the three options described above are not adapted to any profile.
Disclaimer : although we act as affiliate on behalf of some of the companies described on this page (i.e we will receive a commission if you use their services after clicking on the links we provide on this page), the aim of this article is not to provide any investment advice but only to describe the different ways to buy and sell cryptocurrencies. You must bear in mind that these cryptocurrencies rely on a developping thechnology with all the risks involved and that their price is usually very volatile. It is essential that you only invest the money you can afford to lose.
TROUGH A BROKER
It is now possible to obtain bitcoins and Ether (to know more about this altcoin, you can go to our section dedicated to Ethereum) extremely rapidly and simply by buying the tokens directly to a broker. They are intermediaries who buy bitcoins/Ether and sell them on a commission like any gold seller would do.
This option will perfectly fit the project of those who want to retain their bitcoin/Ether on the long term while obtaining their cryptocurrencies quickly, securely and without too many formalities. Commissions of the brokers are indeed usually high (in comparison to the other options) and the choice of cryptocurrencies you can buy limited (only bitcoin and Ether).
The most famous brokers are CoinHouse et Coinmama. You will have to create an account provide a copy of you id and a proof of residency to obtain your coins quickly.
If you decide to use a different broker, you must check if they are legally settled as a company and collect as many reviews as possible.
TROUGH A PEER TO PEER PLATFORM
This method could be compared to the "eBay for bitcoins". Bitcoins are exchanged directly among the members of the network without transiting through the account of the platform. As for the previous model, Peer to Peer platforms are more adapted to persons wishing to buy only bitcoins and retain them on the long run.
This type of platform is used for several different reasons.
The platform will only connect the users without manipulating the coins, so the fees collected are pretty low.
The identity of the users is not checked. This is the only way to buy bitcoins anonymously.
Almost every types of payment method are possible as long as it is agreed between the parties. Note that the fees applied by the seller vary a long depending on the method you are choosing.
The platform can provide additional services such as escrow and noting systems to limit as much as possible scams.
THROUGH AN EXCHANGE
To obtain bitcoin and altcoin through an exchange is the third and last method we would like to describe. It is very well adapted to the cryptoinvestors who are also interested in altcoins and inentend to buy and sell cryptocurrencies on a regular basis.
The exchanges will first have to complete identity checke before they can open an account on your behalf that you will have to credit in order to exchange cryptocurrencies. As we will see, each of the funds movements imply the payment of a fee, that's the reason why it is essential to choose the most efficient option.
CAUTION : It is essential that you do not treat the account on the exchange as a second bank account. Retaining your funds and cryptocurrencies into the account provided by the exchange is the same as keeping them on an « hot wallet », i.e. you grant the exchange the control on your private keys. Would you provide your credit card details and secret password on a same e-commerce website ? Well this is excatly the same here. That's why you need to transfer your cryptocurrencies into a « cold storage » wallet as often as possible.
To know more about the different bitcoin wallet, you can refer to this article : « Bitcoin wallet : the complete guide to securely store your cryptocurrencies. ». This is all the more important that exchanges have been hacked many times in the past and although security standards are much better now, it will happen again.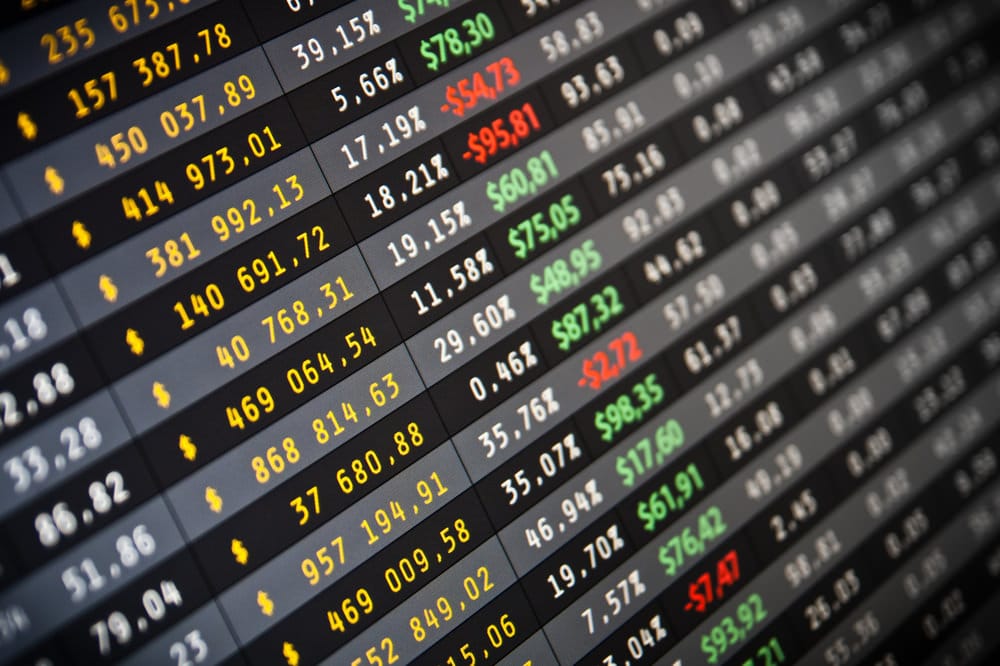 TYPES OF EXCHANGES – all exchanges do not provide the same services. Some only allow the conversion of national currencies into cryptocurrencies, other conversion among cryptocurrenies and other do both. We will only look into this last type of exchanges.
It is important to note that some exchanges are more adapted depending on the region or the national currency you would like to use. For instance, exchange volumes in Euros are more important on Kraken and Bitstamp than on other exchanges, which is good for liquidity and so better rates. These platforms allow SEPA transfers, which are fast and free transfers in Euro within the EU.
You will also need to choose the exchange in accordance with the cryptocurrencies that it proposes. If you want to buy bitcoins and altcoins, you need to be sure that they are available on the exchange that you choose.
TRANSFERS – Before opening an account with an exchange, double check what type of fund transfers are possible with this exchange. Here are the most widely used methods:
Wire transfer: this method is generally very expensive and very slow. Banks are usually applying in addition to the fees applied by the exchange. It is quite common to wait 3 days before your account on the exchange is credited.
SEPA Transfer: this method works as a wire transfer but it is free and faster. It only concerns Euro transfer within the EU. If you plan to use Euro, you must ensure that the platform supports SEPA transfers.
Bitcoin: in a second time you will be able to fund your account directly with bitcoin. Movements of bitcoins are usually free or cheaper than with cash. When you are doing your transfer, just bear in mind that bitcoin need 1h to confirm (i.e 6 blocks) so ensure that you are not doing the transfer in high volatility periods.
Depending on the exchange you will also be able to use EFT payment, ACH / SWIFT/ Paypal/, International Ripple Gateway Association (IRBA), TetherUSD, OKPAY. Note that the fees will fluctuate a lot depending on the method you choose.
VOLUMES: to determine the level of popularity of an exchange you can check the volume of trades realized on a daily basis on this exchange. Bitcoinchart (https://bitcoincharts.com/markets/) offers a classification of these exchanges in real time.
The volume of the trades is important because it will have a direct on the price you will pay for the cryptocurrencies you will buy. Indeed, when the volume of trades is high on a certain coin, it means that many people are selling and buying this coin at the same time, so the liquidity on this coin is high. It also means that if you want to buy the coins at a certain price it is likely that someone will sell them at this price. When there is no liquidity you might have to buy the coins at a higher price just because there are no sellers at your proposed price.
You need to understand this point if you are buying on an exchange because if no one wants to sell at your proposed price because too few peoples are selling a coin you might end-up buy the coin for a much higher price. This is called the bid/ask spread and this is why you need to go on an exchange with the most liquidity on the coin you want to buy/the national currency you are using.
FEES – as we have just seen, the buying or selling price can include a spread if you cannot find a buyer/seller to accept your price. To this spread, the following fees need to be taken into account:
Transaction fees: these are the fees collected by the exchanges. These fees are proportional to the size of your orders. The higher the order, the lower the fees.
Transfer fees: every time you add funds on your account your bank will collect a fee (except in case of SEPA transfer). When you withdraw your funds from the exchange to send them to you bank, the exchange will also collect a fee.
All these fees added together represent a consequent part of your buying/selling price, so it is important to be as cautious pas possible when transferring funds.
SECURITY – We strongly recommend touse all the security options proposed by the exchange, i.e a strong password really random (by using this website for instance https://strongpasswordgenerator.com/) as well the double authentication when available.
It is also very important to constantly transfer your coins from the exchange cold storage.
Finally, it is recommended to use an exchange that is approved by the financial authority of its country or region of registration.
There is an important amount of exchanges avaiable at the moment and reviewing them all is not realistic, that's why I have decided to focus on the three I am using and which I beleive beleive are the most suitable in terms of liquidity, number of pairs of cryptocurrencies available, transfers methods and fees and security.
Follow me on Social media